Meet little Faith…
These are her before and after photos.
Faith was found in a really bad state. She was very sick and handed into the wonderful team at Tasmanian Animal Hospital in Sorell, where they medicated her and kept her for a week while trying to see if she had owners… Unfortunately, we think Faith has been the case of dumping.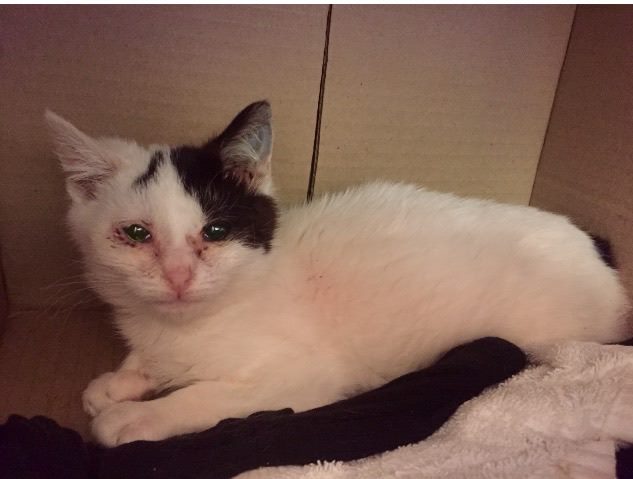 Faith has now been with us for just over two weeks and wow, doesn't she look amazing? She is the sweetest little thing, such a little
smoocher and she loves to play. She is approximately 10 weeks old. Faith is such a friendly little girl, despite what she has been through.
Faith will be ready for adoption in one week.
Go on; have a little Faith.